We are dedicated to staying on the edge of massage therapy to give clients the best care possible. One way we do that is ensuring our massage therapists are carefully chosen, properly certified, and continually advancing their therapy knowledge, skill sets, and credentials.
We take it a step further by categorizing therapist into three tiers based on experience, education and skill level. This way clients can team up with a therapist that meets their needs and goals.
Tier 1
Tier 1 therapists have all of the fundamental knowledge needed to give you an amazing massage. These therapists are great for clients looking to relax, de-stress, recover from a tough work out or get that monthly maintenance massage that keeps existing issues from becoming bigger issues.
Tier 2
Tier 2 therapists have taken that basic fundamental massage knowledge and brought it to the next level. These therapists have completed classes to learn a greater knowledge of the body and massage techniques to help clients. These therapists are great for clients with more acute pain issues acquired from injuries, accidents and chronic conditions.
Tier 3
Our Tier 3 therapists have the most in depth knowledge of anatomy and medical massage modalities. These therapists have taken advanced and master level courses in therapeutic and medical massage techniques. If you are recovering from: surgery, acute injuries, trauma to the body, or chronic medical conditions these therapists have the knowledge to help you feel and function better.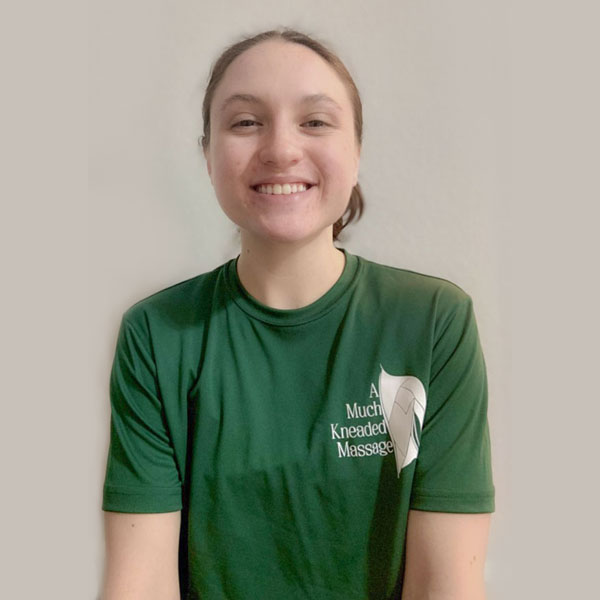 Logan Baugh​
Tier 1 Massage Therapist Massage Style: Relaxing, Myofascial Release, Trigger Point/Acupressure Pressure: Light/Firm/Medium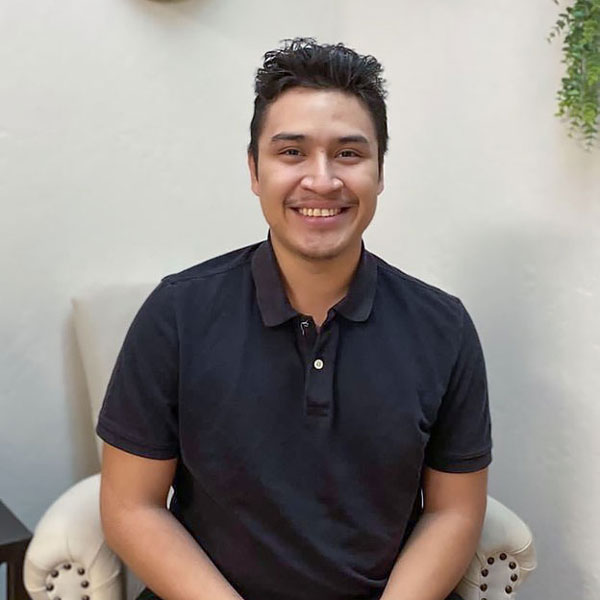 Luis Sanchez
(Habla Español) Tier 1 Massage Therapist​ Massage Style: Myofascial/Medical/Therapeutic/Relaxing/ROM Pressure: Firm/Medium/Deep Tissue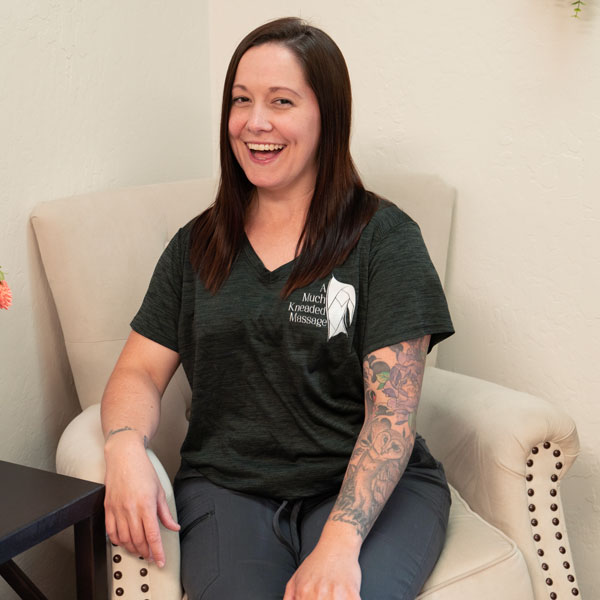 Casey Close
Tier 1 Massage Therapist​ Massage Style: Relaxing, Therapeutic Modalities: Swedish, Shiatsu, Prenatal Massage, Trigger Point Therapy, Lymphatic Massage, Hand and Foot Reflexology, Myofascial Therapy, Cupping and Relaxation. Pressure: Firm/Medium/Deep Tissue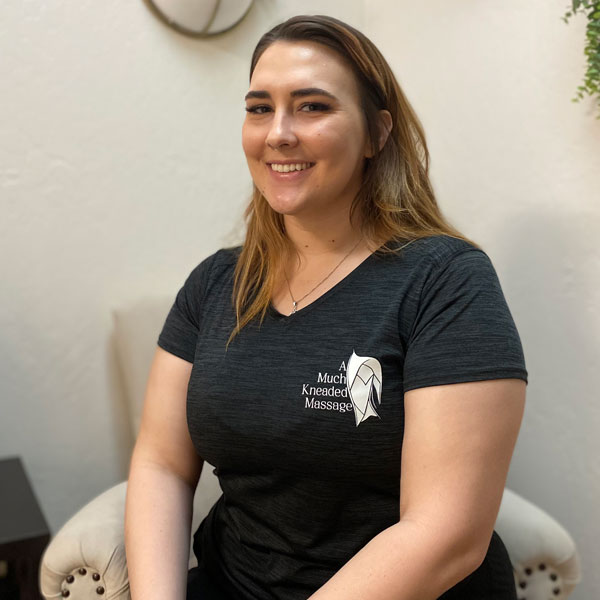 Alex Barker
Tier 2 Massage Therapist​ Massage Style: Relaxing, Therapeutic, Intuitive Pressure: Light/Medium/Firm/Deep Specialties: Lymphatic Massage, Abhyanga, Stomach/Breast/Chest Massage, Aroma Therapy, Reflexology, Chakra Balancing
"I came across Katie through a friend. I booked my mother in law an appt with Katie after she complained her knee pain/strain and was walking with crutches. By the time she left Katie, she was walking unassisted! My mother in law was SO impressed with Katie. She's said she was VERY knowledgeable, and doesn't try to "up sale" you."
"Katie is THE BEST!!! I have suffered from shoulder/back pain for years and saw many physical therapists and doctors to help me out with no results. After one visit to Katie, my should problems are 100% gone and my back almost never gives me any problems."
"Katie does amazing work—I'm in my final weeks of my third pregnancy and she has been my saving grace. I have had many prenatal massages (and sport massages and Swedish massages), but none that actually focus on your needs and understand your bodies pain points...and actually address them to have you leaving feeling brand new."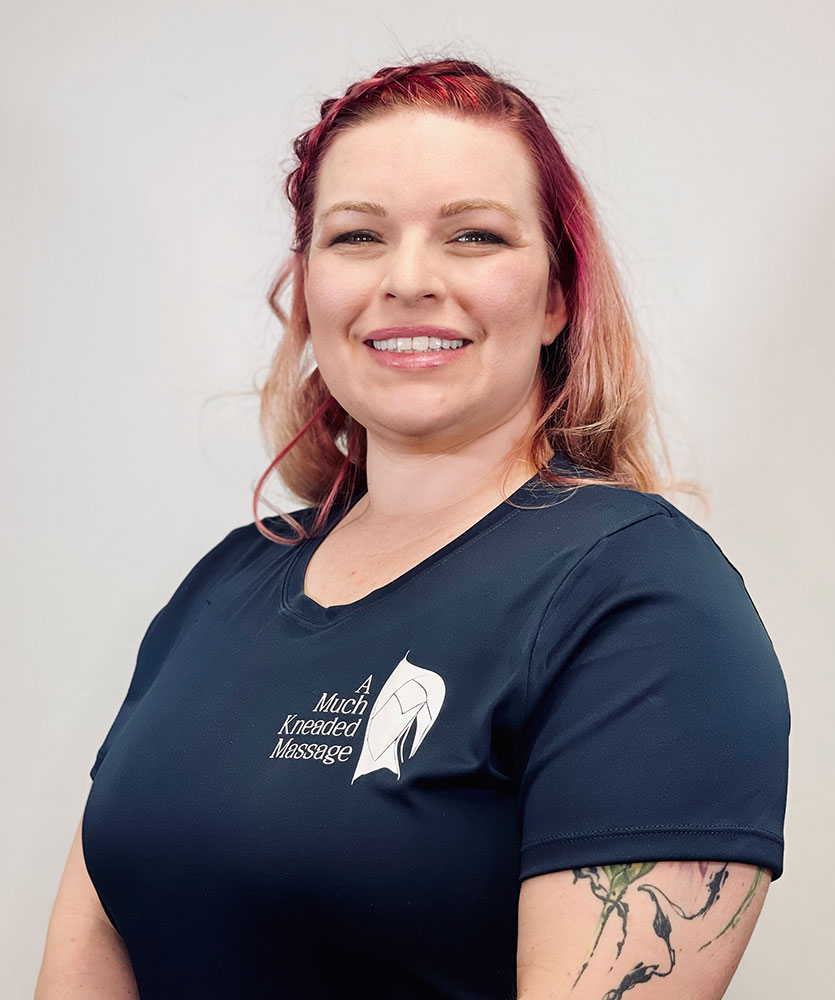 Tier 3 Massage Therapist
Massage Style: Medical/Therapeutic
Focus: Full Body, injuries, chronic conditions
Pressure: Firm-Deep

We look forward to seeing you!